Why are so many people in contact centres based in Ireland?

One day, as I was skimming LinkedIn, I counted 5 contacts who recently started working in one or another customer support function in Dublin.

Of course, there is the low tax rate and there's a lot of immigration - but are there other ingredients that make the Irish so good at customer service?

We wanted to find out.
First, let's clarify terms - why don't we say Call Centre?
The term Call Centre does not give justice to how a modern Customer Contact Centre (CCC) works. The role of the agent in a modern CCC has changed significantly over the last decade or two:
Customer interaction

goes beyond calls

- agents also respond via email and chat.

They are

inbound and outbound

. When inbound call volumes are low, some agents put on their sales hats and contact existing customers with proactive customer care and upsell offers.

And agents are being developed into

highly trained professionals

who are solution oriented and can switch from managing a technical complaint to upselling a previously disgruntled customer in a matter of minutes.
These developments mean that it is essential to access a versatile, well trained (or trainable) workforce. Which brings us back to Ireland.
These are the main reasons why little Ireland is a giant in the world of CCCs:
1. A business friendly climate
From the 1950s onward, successive Irish governments across party lines have promoted their country as a favourable environment for multinationals: A flat 12.5% corporation tax was one of the main reasons companies settled. (And as the 2016 news about Apple's Irish tax deal showed, even this low rate was subject to negotiation when job creation was at stake.)
And then the "Celtic Tiger" period came. From the mid 1990s to the mid 2000s, Ireland experienced an average GDP growth of 7.4% per year. "This was due to a highly educated young workforce, European Union support and access to the single market, strong investor protection and government policies to improve the ease of doing business", says Ronan Lenihan, Head of Growth Markets, Europe, IDA, the Irish Government's Foreign Direct Investment Agency. Lenihan also mentions high productivity and competitive wages, which are still only at 9th place in the EU.
All this has made Ireland the 4th best country in the world to do business in, according to Forbes in its most recent ranking. It even reached the top spot in 2013.
Industry standards and norms for probationary and notice periods are very much standardized across the country (6 and 1 month(s), respectively). "There's a good balance between employers and employees when it comes to labour laws" says a client manager at an Irish IT recruitment company who wanted to remain anonymous. Although these periods are not legally required, they are widely adhered to, which is very convenient in an industry like CCCs with its high staff turnover rates. "One of our clients was setting up CCCs in Poland and Ireland at the same time. The Irish team was up and running much quicker than the one in Poland where new hires had to adhere to different notice periods with their previous employer."
2. Geographic position and strong ties to both Europe and the United States
One obvious advantage is Ireland's geographic location. A overlap of a few working hours with the entire American continent, Europe, Africa and far into the Middle East make Ireland the ideal place for running a contact centre. It doesn't hurt to be en flight route from the US to Europe, either.
Culturally, Ireland reaches far through its diaspora: 36 million Americans claim Irish as their primary ethnicity - in contrast, Ireland itself only has 4.6 million inhabitants. This wide spread begets a powerful undercurrent of mutual understanding, which helps in all interpersonal aspects of business.
"We get contacted both from Asian as well as American companies who want to expand into the US or Europe respectively", says the IT recruiter mentioned above. "Ireland is the ideal bridgehead for the launch into a new continent".
At the same time, Ireland is a committed EU member since 1973, which has brought the country closer to its continental neighbours.
3. A well-educated, multilingual workforce
The Irish CCC human capital advantage has several facets:
The Irish education system is solid, with well above-average results in the latest PISA study (ranking 14th out of 72).
The government is responsive to industry needs. Enrolment rates in STEM subjects are among the highest in Europe. And the government regularly launches initiatives to upskill the unemployed and to push ICT skills (to name a few: ICT Action Plan, Jobs Plus Initiative, Springboard Programme).
English being spoken in Ireland is a big draw for immigrants across Europe. The presence of multinational corporations and the country's openness to immigration has led to a steady stream of newcomers, with a wide variety of languages spoken. Companies who need native speakers of different languages can easily reach them directly or through countless local recruiting firms.

In 2015, 15% of Ireland's workforce was international, placing the country at third place in the EU, almost double the EU average.

According to the IMD World Competitiveness Yearbook 2016, Ireland is ranked as #1 among a list of 60 countries in terms of "flexibility and adaptability of the workforce" and #1 for "National culture open to foreign ideas". Two causal and reinforcing factors are
Competition for talent is heating up in post-recession Ireland: One of the ways to retain staff is to offer training and development to broaden an agent's skills spectrum to make him more of a consultant to the customer rather than a narrow problem-solver.
Increasingly, customers get routine tasks done through online self-service tools and AI-powered speech recognition. As a result, "agents are now being tasked with higher-value activities where the human factor matters most", says Dorothy O'Byrne, Managing Director of CCMA, an Irish contact centre industry body.
Finally, the presence of CCCs has created a snowball effect in its development of relevant management talent. As Dorothy O'Byrne puts it, "There's now a lot of people in Ireland who know how to set up and run a contact centre."
4. A service mentality of ownership
The strong cultural influence from US companies has led to a highly evolved service mentality that is hugely important for CCC operations. In 2017, superior customer service is a big competitive advantage, and employees who "own a problem" and genuinely try to help a customer are far more valuable than those who just follow a script.
While the whole industry is moving towards a superagent (see here for more details), the Irish business culture has had a head start on this development.
Most importantly, this kind of service mentality is not a skill but an attitude, and as such difficult, if not impossible, to teach.
As any cultural habit, it needs a critical mass of adherents who in turn influence those around them, which leads to a virtuous circle. Therefore, if Ireland has indeed a higher proportion of people with this kind of "ownership" attitude, it can be a real competitive advantage, as it will attract likeminded people to move there. As the IMD World Competitiveness Yearbook 2014 says, "a country's image abroad can also influence future competitiveness."
5. A culture of openness
Ireland has long been a target of standup comedian jokes for its socially conservative oddities: Condoms were only available on prescription until 1985 and divorce was banned until 1995.
In 2015, however, the country has blazed the progressive trail by being the first to legalise same-sex marriage on a national level by popular vote, reflecting a profound change in the population's attitude.
This is more important for CCCs than meets the eye. Christine (name changed), a marketing executive in a multinational company with offices across Europe, told us:
"We've had cases of bullying based on sexual orientation within our CCC workforce in Prague. It had a huge impact on productivity and disrupted the workflow of the entire organisation: The victims were very distraught, their colleagues took sides, the whole thing was one big mess. And unfortunately, the Czech CCC leaders were not acting decisively enough to warn or dismiss the bully in question."
Christine says that this is a real cultural problem in large parts of Eastern Europe. And the data bears it out.

There is a clear West-East divide on the matter of LGBT rights. Source: Guardian
In Contact Centres, new people come and go all the time, and it's important that everyone gets along. Workplace bullying is, of course, not a thing of the past in Ireland. But news like the 2015 referendum has strong signalling power in the country and across the world and influences how people behave towards minorities and "the other" more generally.
Are there any downsides?
Well, there is one elephant in the room:
Cost of living is high. 10% higher than in the UK and 5th highest in the EU. Accommodation cost has been on the rise, especially in Dublin where the major multi-national tech companies reside. This, in turn, drives wage inflation. You could set up shop outside of Dublin and have it cheaper - but then you might face a talent shortage.
And it's likely to continue:
Ireland's stability and popularity for CCCs and multinationals generally means that cost will continue to rise: As new companies settle, competition for talent rises and salaries and house prices climb accordingly. The existing housing shortage in the urban areas only exacerbates this trend.
Brexit will probably divert migration to Ireland: The desire to work in an English-speaking environment combined with more difficult access to the UK will mean more EU immigration into Ireland. On the one hand, this should lower competition for talent and thus depress wages, but the further upward pressure on real estate prices could outweigh this effect.
Then, native speakers of certain languages are difficult to come by: Companies cite shortages of German, Dutch and Scandinavian languages in Ireland. Turns out if you already live in a cold, rainy country, you don't feel like experiencing another one. Who knew?
Which brings us to another drawback...
Oh well, there's no bad weather, only bad clothing, they say.
Dirty old town?
Ireland has come a long way from its periods of being the "Sick Man of Europe". Where once in the early 20th century there were slums of near-medieval poverty, today stand shining glass towers housing multinational corporations staffed by people enjoying excellent infrastructure and services.
So if you're sure you can handle 190 rainy days per year and have been wondering where to set up your next Customer Contact Centre, you know where to go. There'll be a pretty penny waiting for you**.
Curious to learn more?
Disinterested, box-ticking, obedient drones are the dinosaurs of the workplace.
Read our blog post on how to foster a culture of excellence in your Contact Centre and grow the ultimate weapon in the fight for customer retention: Behold The Super Agent
Image credits: Rankandfile, Elias Ehmann at Unsplash, The Guardian
* An expression in Ireland that we were assured can stand for anything, ranging from "Yes of course!" to "Someone stuffed prawns into the curtain tubes and now the whole house smells like a fishmonger's". You choose the meaning.
** If you find all the references to the Irish tunes in this article, get in touch at sales@benivo.com and a pint of Guinness is on the house.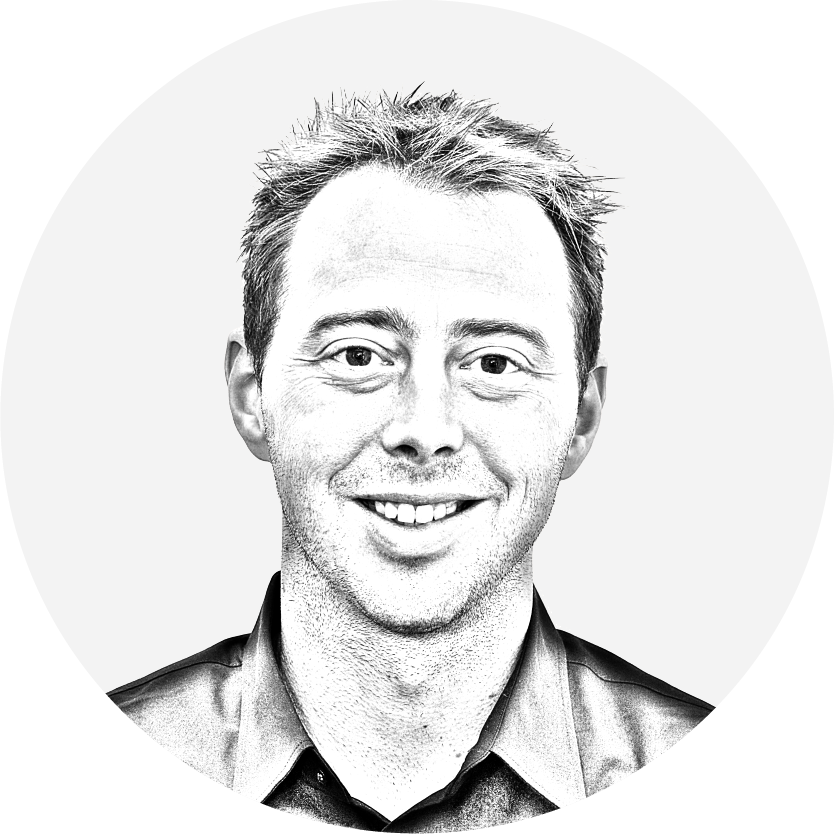 Created on 15-7-2017