Manage Global Mobility
Tools to get things done, without spending a fortune, integrated to your core HR systems.
Benivo believes in empowering Global Mobility leaders to consult, strategise and lead. That means not getting bogged down in day to day, manual and repetitive work. Tooling built into the Benivo platform helps GM teams get more things done, cost-effectively, and integrated with the core systems used by your HR function.
A complete system of records for mobility
No hidden fees
No recurring charges
All the capabilities you need
All employee details in one case management profile
Organized mobility data per employee to find any detail at any time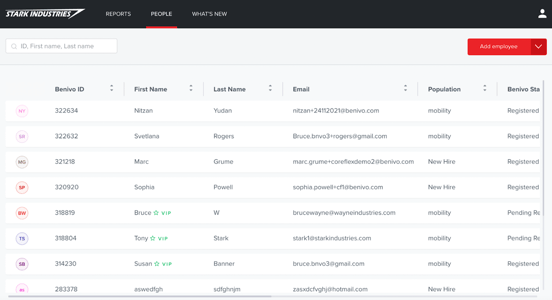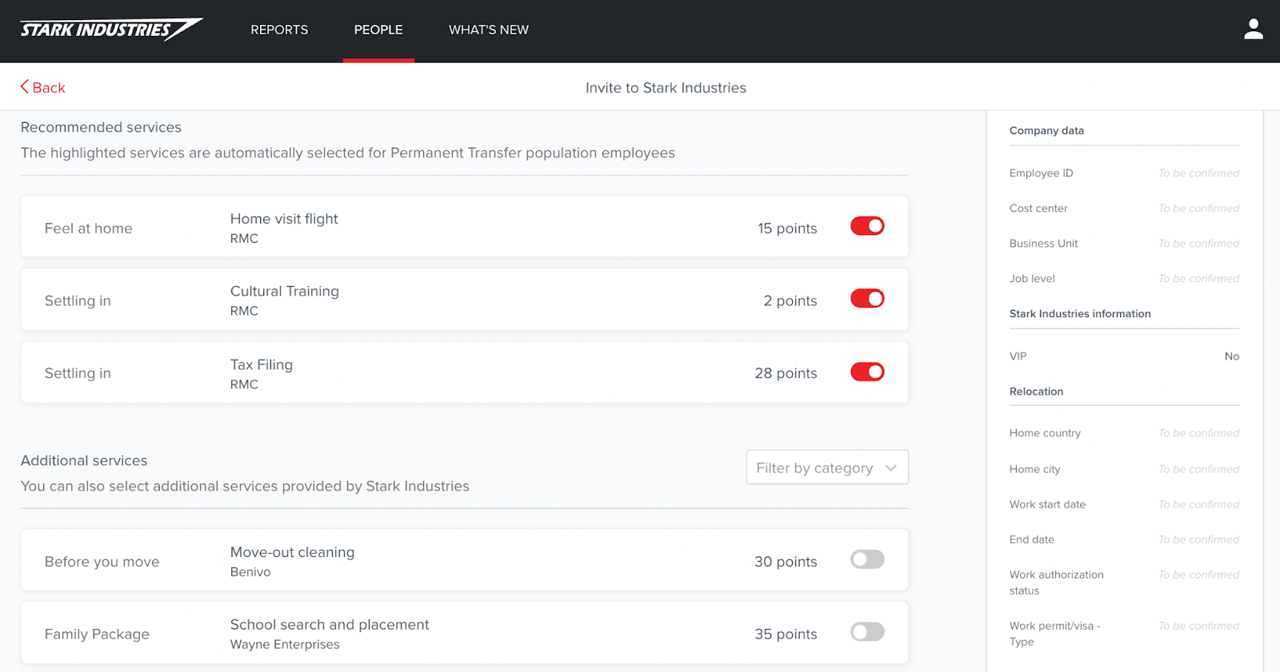 Your Program, Your Policy
Support any policy - Managed Services, Core-Flex, Lump Sum with an award-winning experience
Easy customizations as a service, always free
No implementation fees. No API fees. No customization fees. No hidden charges.
Everything you'll expect from your HR tools including workflows, cost estimates, eSignatures, document repository, initiations and much more
Manage Services and Benefits for Any Policy
Toggle on and toggle off to customize and authorize vendors or preset choices
Preset Controls for Allowances and Benefits
Flexible rules to configure for any policy type and benefits package
Always know where things stand
Status-track initiated services
Automate document management and signing, and set up alerts
Access your data with live dashboards and flexible reports
Vendor SLA tracking, and performance reporting
Predictive analytics - know who won't get their visa on time
DE&I dashboard customizations - where do you stand against company policy?
Monitor exceptions, and adjust policies as needed
Analyze budget to actual program cost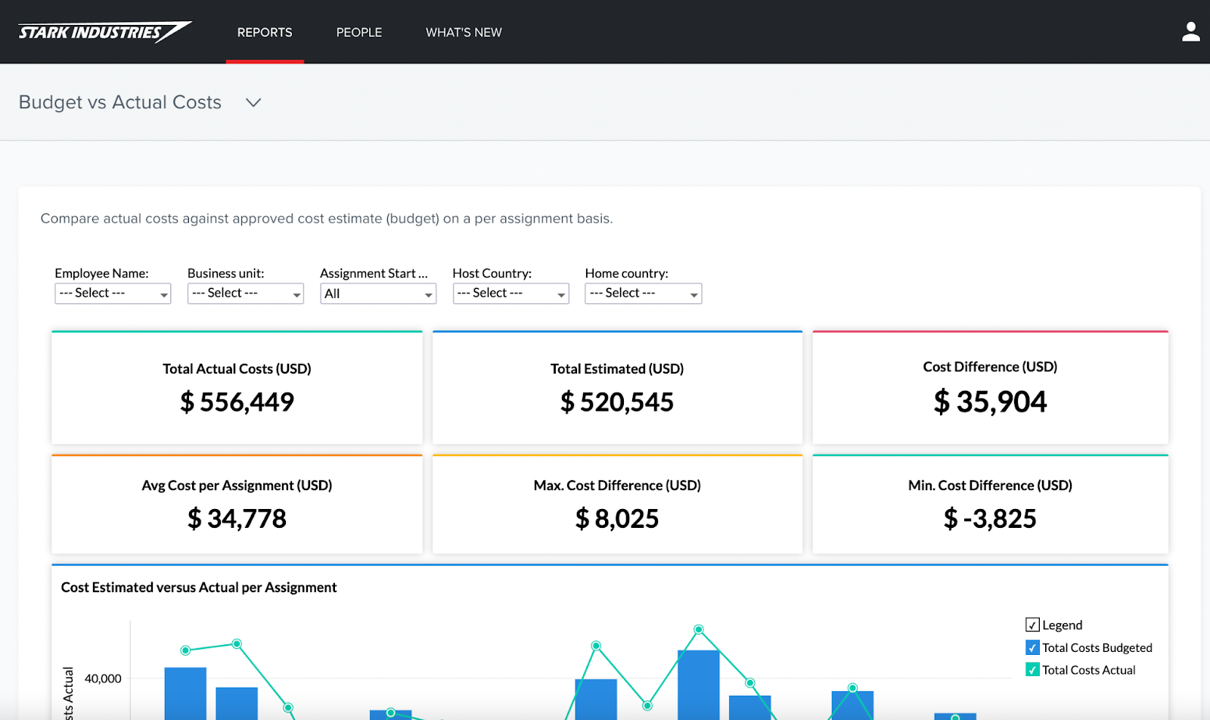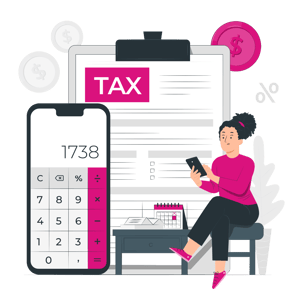 Estimate assignment costs
Deliver superior accuracy with AI and actual spend data
Powered by Artificial Intelligence (AI)
Applies actual spend data to improve future estimate accuracy
Real-time estimate to actual tracking
Automatic alerts when spend thresholds are hit
Maximum flexibility for planning and what if scenarios
Unlimited calculations
Unlimited what-if scenarios
Instant results
Support for custom datasets and COLA from any data provider
Update default taxability of allowances and benefits to reflect company positions
Expert quality global tax content & support from Vialto
Tax logic updates by market-leading tax professionals with support on demand
Domestic and International One-Way Transfers
Long-Term and Short-Term Assignments
Hypo-Tax Calculations, Option to apply Tax Treaties and Totalization Agreements, Tax Residency Rule Support and more