Core-Flex
A customizable digital foundation to run your core-flex policy.
Benivo has created the best Core-Flex technology solution designed to optimize employee experience, using artificial intelligence (AI), vendor and expense management, and big data to completely reinvent the implementation of Core-Flex policies. You can now offer an Amazon-like experience, using points or currency, working with Benivo directly, or through an RMC. Global mobility can finally focus on strategy and adding value, instead of wasting time answering multiple process questions.
There is a lot of complexity in managing Core-Flex - essentially by offering more choice, we are creating more work. However, the Benivo technology manages the additional work and consolidates it into one place, creating valuable insight and real-time data to make your program even smarter.
The platform includes 3 key components:
Helping employees make decisions by learning from their colleagues — the Amazon-like experience
Take for example an employee doing a school search — they may find one that has 20%+ of their peers choosing it, but then they notice the reviews are poor. This information may help them decide that that school is not for them and they should save their points for other services. Afterall, this is how your employees make decisions every day.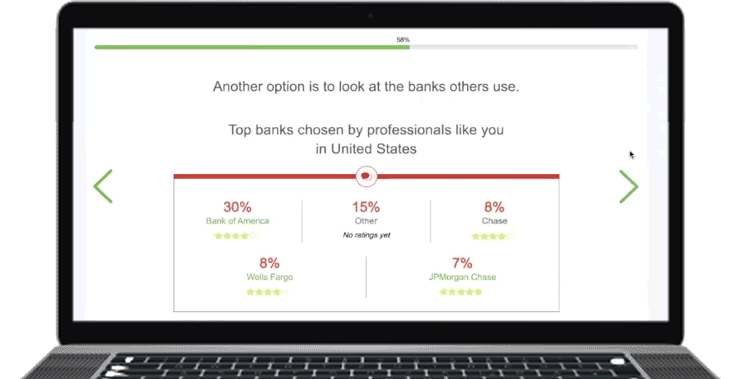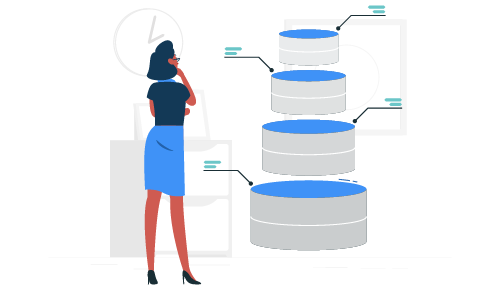 Improving DEI&B and providing more flexibility
For some employees, traditional mobility services are not relevant, and they end up with a poor experience. Perhaps they have special needs or would like other benefits. We extend the range of available choices with a list of lifestyle benefits and services that are not in the traditional mobility supply chain but help with critical needs, for example a handyman, purchasing furniture, a meal for the first night, or additional cleaning
Automate the vendor initiations
Once employees make their selections, we can submit their choices for review by the relocation consultant/in-house team or automatically authorize the vendors. It is like a checkout feature. Employees can change their mind at any time before they check out.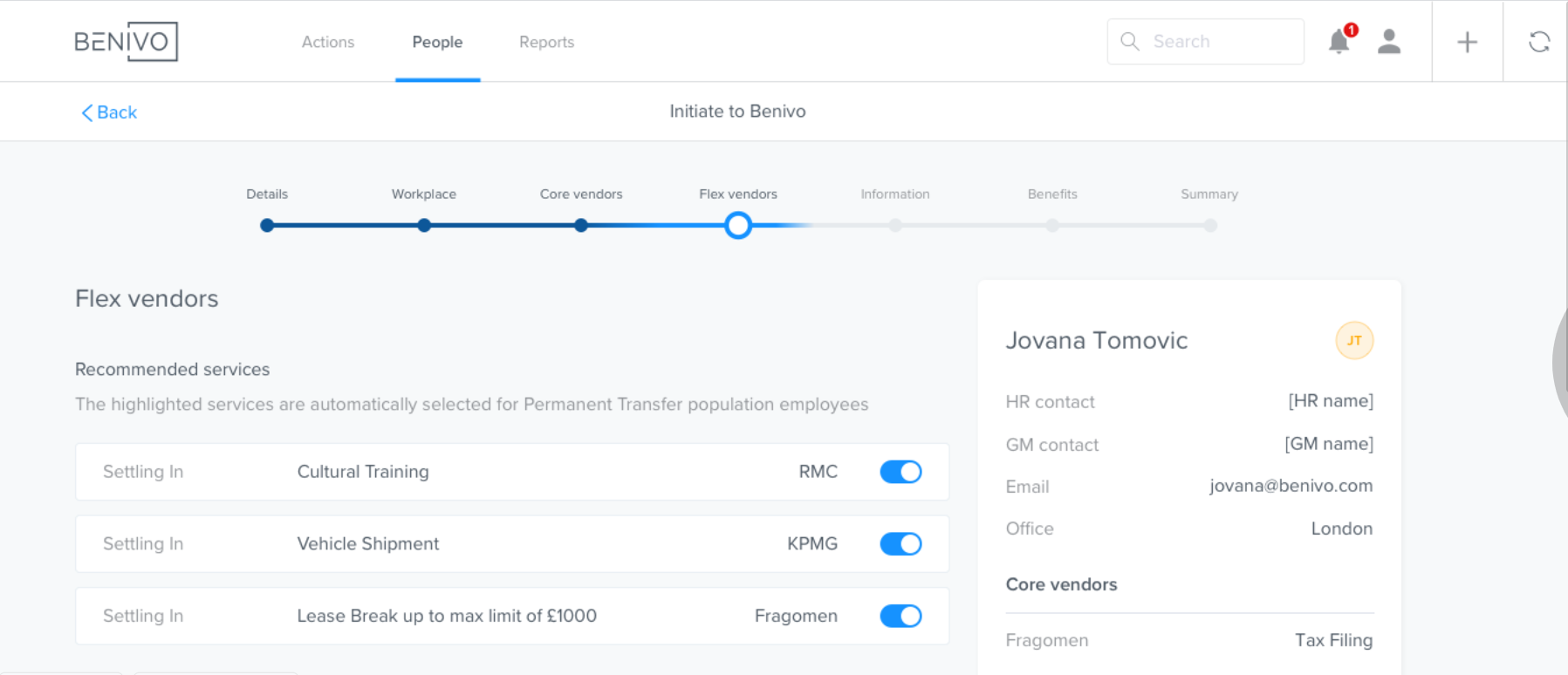 The Benivo solution is creating the ability to enable faster decisions using a self-service model in a way that is very intuitive for employees. Employees review the status of services selected — just like tracking an Amazon order or a food delivery. Benivo has gamified the sharing of experiences through a rewards system, this in turn helps others learn from past experiences.
The solution is built upon access to any vendor on the market with star rating and reviews from trusted colleagues, a no kickbacks policy to ensure zero bias, recommendations by peers, and comprehensive self-serve settling-in support.
For everyone in the process
The Benivo platform supports every touchpoint to your core-flex program, assisting talent, hiring managers, global mobility, employees and vendors to act efficiently and with the right information at their fingertips.
Unified Global Mobility Management Platform for HR Teams
As-a-service model — Dedicated Client Support Team and Data Scientist
You define it. We deliver it.
T&I Integrations
Tax & Immigration.
Initiate Vendors
One place. All initiations.
Workflows
Guide through your processes.
eSignatures
Digitally sign documents.
Core-Flex
Points. Managed Cap. Services Menu.
System of Records
Include all historical data at no charge.
Lump Sum
Lightening fast payments.
Managed Services
High-tech and high-touch.
#SmartCostEstimates
Powered by Vialto Partners (formerly PWC) tax engine
Reduce Cybersecurity Risk
Secure vendor & sub-vendor cybersecurity management.
Vendor Payments
Secure vendor payments - one invoice
Vendor Contract Management
Benivo will manage your vendor contracts.
Vendor SLA Tracking
Real-time with BenivoTrackers.
Predictive Analytics
Be more efficient - predict start date impacts.
Real-time Analytics
Unlimited, customizable dashboards and reporting.
Pre-integrated Vendors
For shipping, housing, DSP, travel, and more - no fees.
For Employees
Colleague Insights
Star ratings, reviews & tips.
Look & Feel Branding
Your colors, imagery & style.
Digital Destinations
Destination services, digitally.
Housing
Master the rental market.
Partners & Spouses
Make everyone feel welcome.
Welcome Gift Experience
Get a gift. Give a gift.
Country Settling-In
With insights from colleagues.
Key Contacts
All your key contacts.
Local Registration Processes
BenivoTrackers
Live service status updates.
Service Directories
With colleague star ratings and reviews.
Step-by-step Guides
To complete all relocation to-do's
For Service Providers
Secure Management Platform
Take Action on Alerts and To-do's for Cases Flagged by GM
Submit Invoices and Get Paid
View Service Performance Reports