We are excited to announce a new chapter for the company and introduce a new Benivo - a single product with many use cases to save costs, save time, improve compliance and improve employee experience.
Benivo pioneered the digital destinations experience. With this rollout, we are upgrading the original digital destinations experience plus adding end-to-end relocation support capabilities to the platform for employees and HR. In this post, I'll share more details about the product, discuss use cases and speak to 3 key areas where Benivo adds value to relocating employees and the HR teams supporting them:
Access to digital destination support.
Streamlining the overall mobility experience.
Finance solutions -- employee access to money, relocation allowance delivery and expenses.
I'll also cover extra innovations in core-flex, lump sum and welcome gifting that we are introducing today.
In these difficult economic times, we are in the fortunate position to be growing with new and existing clients. A critical initiative moving forward for most global organisations is digital transformation to save time and money and improve satisfaction across the mobility experience. Benivo is committed is a committed partner to help global HR teams execute this transition.
Let's start from the beginning.
Who is Benivo?
Benivo is an HR technology company, founded in 2010 and headquartered in London, UK with a development office in Yerevan, Armenia. Benivo has a team of 60 and won 9 industry awards in the last 18 months for our innovation and technology. We work with 50 leading corporates including Google, Bloomberg, KPMG, GE, Verizon Connect, CGI, Hertz, and we work with most of the industry leaders who also serve global corporate HR teams. Learn a little more about our history here.
Benivo comes from the word 'Welcome' in 8 languages, and that's our company mission - Make every employee welcome. We believe that technology should democratize the experience for assignees, new hires, early careers, and transferees and deliver a wow experience for everyone, regardless of seniority, financial status, or background.
We are all Gen Y
I'm often asked the question - "Is Benivo a Gen Y solution?", to which I answer - "Yes, but we are all part of generation Y". Or at least, we want to be :)
If you ever used Amazon, Netflix, or Zoom, then you used a tool built for Gen Y. The reality is that we are accustomed to fantastic digital tools in our lives and we now expect the same quality in our work tools. During the pandemic, my mother who is a retired teacher learned how to use Zoom to provide virtual lessons to children. So if she is a gen Y, we are all gen Y.
Access to digital destination support
We believe that smart HR policy means helping every relocating employee with process, decision making and settling-in to their new destination - wherever in the world that may be and for whatever purpose they relocated. Just like tax and immigration support is given for compliance, baseline relocation support should be given for duty of care. With it, companies achieve more productive employees, earn employer loyalty in a stressful life moment and get feedback on how to best get their talent investments operational effectively.
The only way to offer process, decision-making and settling-in support to every employee for every global destination is to start with a digital foundation that delivers low cost through scale. The digital destinations model provides a complete relocation support assistance including area orientation, housing, expectation setting for price & commutes, selecting shipping providers, packing efficiently, negotiating housing agreements, setting up utilities and basic services, healthcare, navigating country registration processes, understanding basic laws, getting excited for new lifestyle opportunities and discovering a new place to live on planet earth.
All delivered through engaging bite-sized content, personalised to a user, consumed at your own pace on your own terms, available on any device, and embedded with Social Insights - our unique approach to help employees to get prepped, arrive and succeed with insights from their colleagues. We built Social Insights to answer the one question that every relocating employee wants to answer - how does someone like me do it? In life, we regularly rely on star ratings and reviews for decisions we make on Amazon or TripAdvisor or Expedia and elsewhere. Why isn't it the dominant model to support our decision-making when we relocate? Now it is. Benivo brings star ratings, reviews, and tips from colleagues to the mobility experience. Users give insights and get insights - all gamified to be fun and engaging with rewards for being a top contributor.
With the digital destinations becoming a standard expectation, HR teams can build on a strong foundation to decide which policies rely 100% on digital destinations and which policies receive a combo of digital destinations + vendor services from a support agent to create they support experience they want.
Benivo does not have a vendor network, provide on-the-ground services or manage vendor sets - we plug into yours. That's why we can partner the with DSPs and RMCs our clients choose. We offer 100% flexible set-up to deliver the employee experience desired, starting from a cost-effective digital destinations support foundation that meets expectations for the modern employee.
The value is significant. Companies who implement digital destinations see an average of 40 hours time saved for the relocating employee + additional time saved by the mobility team while improving employee satisfaction by 50% on Net Promoter Scores. One company defined it as: "Beforehand, our objective was to get people ready-to-go as soon as possible after they arrived. With Benivo, employees can be ready 5 days before arrival which delivers important cost savings, reduced anxiety, and a clear ROI".
Today, we are upgrading the digital destination support foundation with additional free add-ons - culture & language training, school selection, repatriation processes, pre-departure support and a full experience built to support partners and spouses.
Too few spouses and partners receive support due to reward budget limitations and Benivo wants to solve it. We are also building our technology to be able to integrate with the fantastic industry providers of partner and spouse support when they are offered by an employer. In the last year, we've seen partners and spouses using the Benivo platform by logging in with the employee credentials and see it as a missed opportunity to deliver a wow experience. To do better, we're launching a platform experience dedicated to the partner that is all about them, complete with advice on the relocation process and life goals such as finding a job, studying, starting a business, nurturing themselves and family and more. All enhanced by WhatsApp groups and Social Insights for partners and spouses. The employee invites their partner or spouse to support provided by the employer - it's a free add-on, which means that every partner can feel welcome too.
Streamlining the overall mobility experience
At Benivo we listen to our clients, learn their challenges, and develop solutions to help them do better.
One point of frustration that we hear repeatedly from employees and mobility managers alike is about filling-in the same information over and over again on different forms, different systems and for different vendors.
On the surface, it just drives you crazy to waste the time, but more importantly, it results in mistakes and manual correction processes that further increase costs. Disconnected data also means that mobility managers and employees can not have a single view of the entire relocation process and their progress in it.
We decided to change it. We are adding a number of free add-ons to the Benivo platform to deliver superior process support to the end-to-end experience:
Automagic Benivo forms: Several partners get enlisted to help your employees - tax, immigration, relocation services, internal support functions. Each party who helps your employees has to collect basic info. Automagic Benivo forms means you and your employees only need to do collect once for all services - works like magic.
eSignatures: Your employees don't want to download a form, print, sign, scan, and email to you. Instead, save time and reduce errors with integrated digital signature functionality. You can even review and sign from your mobile phone, powered by DocuSign.
Digital briefs: Your HR team, and certain supplier partners, should not need to deliver the same information briefs over and over again, one at a time, on the phone. Instead, the Benivo system delivers the briefs - bite-sized content, interactive, defined by you and with completion and progress tracking. It's no longer possible for employees to say "I didn't hear it on the call, or this wasn't explained to me, or I didn't know about it" and HR teams can get there in time and resource efficient way. Free up your team from repetitive, non-strategic work so they can focus on value-add consultative work.
Vendor integrations: Plug in your existing vendors and initiate every vendor in a single place in one go. Never fill the same information more than once, save time and reduce manual errors while enjoying 100% flexibility in curating the vendor network of your choosing - Benivo does not manage or curate vendors and does work with anyone you select in the industry.
Status updates on tax & immigration: Integrate systems with your tax and immigration providers for a more seamless user experience. Push and pull data to increase process speed, display statuses within Benivo, reduce error and make life easier for your employee. Benivo does not charge for technical integration work. Industry leaders who saw this feature in action described it as the holly-grail of Global Mobility. Check it out!
Client Hub Reporting: A single source of truth with all the information you need. Use our templates or let us customize reports to your needs. From activation and feedback to usage and dashboard. And yes, you can easily export it to Excel. We cover every action that the employee needs to take. It's not just what to do, it's also how to do it and how their colleagues have done it with vendors, internal corporate processes, settling-in, country registration, tax, immigration and relocation - you receive the entire process view on client hub enabling you to analyse and manage more effectively.
The result? A 50% increase in employee satisfaction and over $5M in annual savings for a typical program.
Finance solutions -- employee access to money, relocation allowance delivery and expenses
6 years ago we signed our first client, Google, to help deliver a better digital destinations experience and to solve the challenge with getting cash to employees before their work start date. The solution we created with them is called PayLater and is now used by 90% of our clients, delivering satisfaction scores of 9.5/10.
PayLater - PayLater is the simplest solution to solve cash flow for your employees. Your employees can access interest-free cash from Benivo to pay upfront relocation expenses such as rent & deposit, then repay Benivo by instalments starting after they get paid. It's like a salary advance program, but you don't need to administrate it. It doesn't touch payroll. Employees can choose multiple convenient methods to receive funds, in any global currency, to bank accounts, digital wallets or pre-paid cards for online transactions.
Traditionally, PayLater was used for employee populations who did not receive a relocation allowance, but in recent years, companies have started switching from relocation allowances to PayLater. It's an approach that saves time and money, delivers a more convenient experience to employees, and delivers better tax compliance as income is not paid to the employee outside of payroll. It's a repayable cash advancement. PayLater is powered by artificial intelligence (AI) which means that we can deliver money to the employees faster than anyone on the market.
Free Relocation Allowance - Benivo has 10 years experience in automating payouts globally. We'll deliver any amount, in any currency, to any location instantly. multiple payout methods including bank transfer, pre-paid cards for online bookings and digital wallets such as PayPal. Delivery is free of charge if you provide a working fund to Benivo. A small service fee applies if a working fund is not provided. We'll beat any offer that you currently have. It's time to save money and deliver funds faster.
Expense Management - Let your employees manage their expenses easily in a single place. Provide fast automatic reimbursements to your employees, and benefit from easy-to-use reporting.
Extras: Core-Flex, Lump Sum and Welcome Gifting
We are launching a few more add-ons today, and you can view the full list here.
Core-Flex - Reimagine your core-flex program with Benivo with this free add-on. We make it beautiful and easy for employees to make decisions, benefiting from insights to their colleague's experiences - what they chose and how it worked out. Just like real life decisions informed by star ratings and reviews. If you want, we can then automatically initiate the relevant vendors.
Lump Sum - a free add-on to provide a great lump sum experience. We believe that the lump sum model is broken. In most programs utilisation is 10% and success is getting it up to 20%, which means that 80% of employees who receive an allowance don't want to spend it with the provided vendor network. Instead, they'll search Google to find out how to do it themselves. Some will be successful, some might experience fraud, and many will have a poor, stressful, relocation experience that will eventually reflect on you. Everyone knows it, and the solution until today was to push these employees towards purchasing "vetted" but expensive services.
We have a different view....
First we do not believe that it is HR's responsibility to vet purchasing decisions for an employee. It's an impossible task, doesn't result in the best choice and exposes the company to duty of care risk. What if even the vendors you thought you could rely upon do a bad job? Why should a company need to endorse anyone. Endorsements should be earned from track record of outstanding delivery and should be reflected by employees themselves.
We believe that if 80+% of employees want to do it themselves, we should not scare them towards a limited vendor list. We should help them be successful in managing the process the way they will naturally do it instead. We should provide tools for the employees to be successful in picking what they need, avoiding bad vendors and recommending great vendors when they have a good experience. In this way, we improve compliance and duty of care and we increase employee satisfaction. We work with them, not against them.
Welcome Gift Experience - a paid add-on to deliver a wow welcome experience with a gifting experience that has purpose. The Welcome Gift Experience offers a special touch of surprise and delight to new joiners and new arrivals alike. First, your employees celebrate their opportunity and select a personal gift - from you to them. Next, they select a charitable cause to support and give forward to those with less opportunity, and they see the impact of the contributions made by their community - so they already feel part of an exciting, new, company community.
A final word
I would like to thank our clients for their support, feedback, advice and ideas that helped us develop these new add-ons and tools. Also, a special thank you to the Benivo team that have worked extremely hard in such hard times to bring these ideas to life. You are a remarkable team!
To summarize, we are announcing a range of new features and new solutions today. All of these are added to our core product at no additional costs. It's now up to you to decide what you would like to use out of the Benivo package. It can be any combination of the standard features, the free add-ons or the paid add-ons.
We would love to talk to you and find out the cost savings that you can achieve through the different configurations of the Benivo experience.
We will commit to 3 things:
Transparency - no hidden fees, no extra charges for HR or employees.
Fast implementation - we go live in days, not months.
No "industry standards" - we'll always listen to your needs and deliver fast solutions. Benivo is the most agile company in the mobility space, but don't take our word. Try us out for free for 60 initiations, and see for yourself. No strings attached.
Don't leave your company behind. Join the industry-leading companies who already work with Benivo and provide their company with a strategic advantage.
Let's make every employee welcome.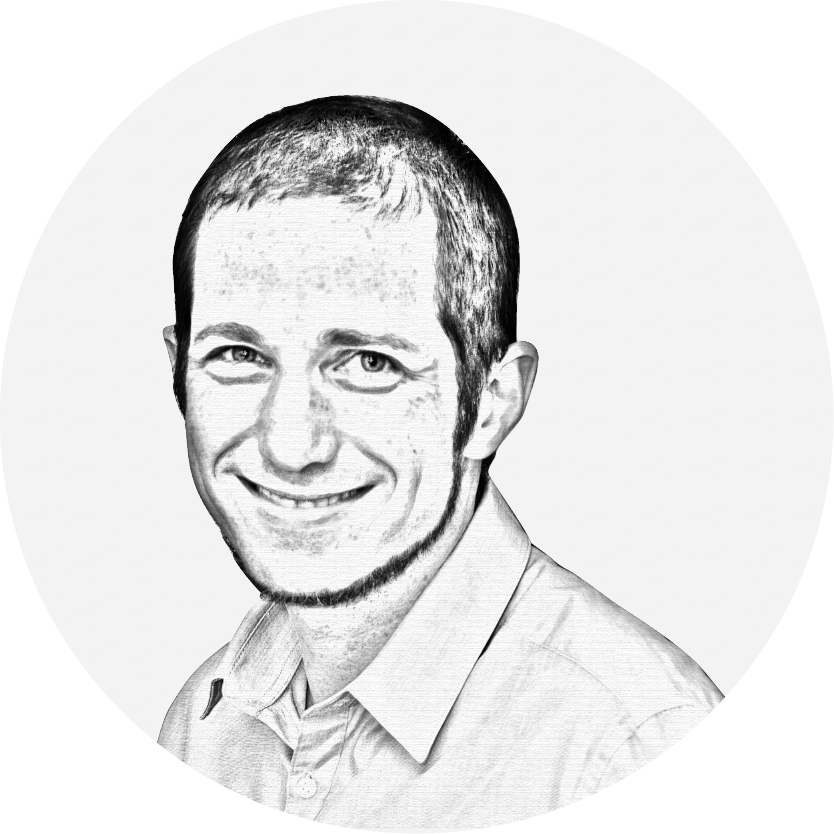 Created on 1-6-2020