Benivo takes data protection and information security very seriously. We believe that the personal data of our clients employees should be treated according to best practice and follows both GDPR and local data protection regulations.
To initiate employees in a secure way, Benivo created the Employee Initiations tool. This tool can be accessed through the Client Hub and therefore requires the password provided by your Client Success Manager.
The data standard required to initiate an employees will be:
First name
Last name
Email
Telephone number (optional be highly recommended)
Population (from the provided options in the drop-down menu)
Optional - unique identifier and location. This would be an open fields where details such as "project name" or "cost center" can be logged for reference
What will happen once the initiation takes place?
---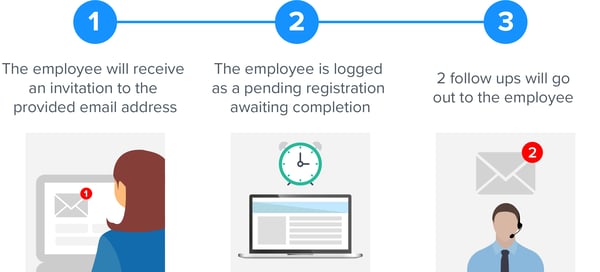 2 ways to initiate employees to register onto the platform
---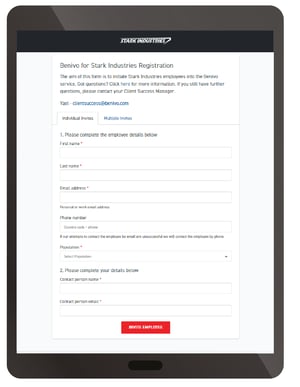 Individual invitations
Enables you to invite individuals and assign them with the right population to pre-select content for them and create a customized experience.
This is function works best when initiating individuals ad-hoc.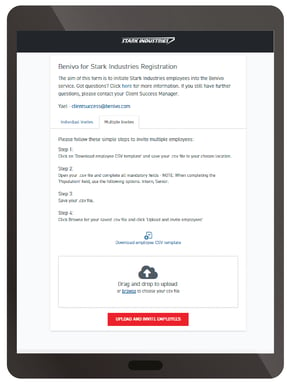 Multiple initiations
Upload a file with multiple employees to initiate them all at the same time. This option saves time when mass invites are needed.
To successfully upload the file please make a note of the following:
All fields in the file are mandatory
Population type has to match one of the provided options in the Individual Invites drop-down menu
The telephone number, if included, must include a country code

For any question you may have - please contact your Client Success Manager
Last update April 26 2019