Benivo takes data protection and information security very seriously and adheres to GDPR and local data protection regulations.
All clients and partners have access to the Benivo initiation tool, which can be accessed in the Client Hub. Get in touch with your Client Success Manager if your account is not recognised.
You will need to provide the following details to complete an initiation:
First name
Last name
Email
Phone number (optional)
Location (optional)
Additional free text fields can be added upon request.
What will happen once the initiation takes place?
---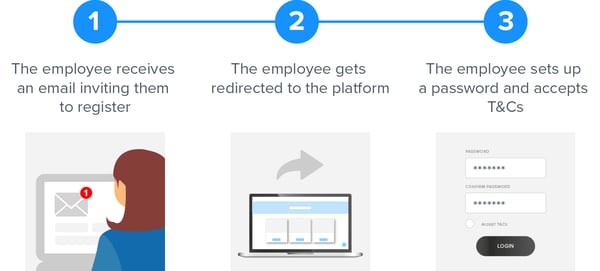 2 ways to initiate employees to the platform
---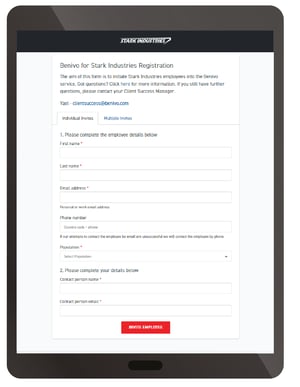 Individual initiations
Complete the fields in this form to initiate individual employees. You can assign a defined platform experirence to by selecting from the population drop-down.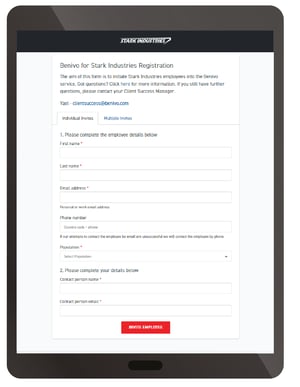 Multiple initiations
If you have more than one employee to initiate, forward a password-protected spreadsheet with the fields in the form to your Client Success Manager.
Last update: September 27th, 2019