Benivo believes that a great welcome experience is a branded welcome experience – one where you benefit most from the increase in employer brand appreciation. That's why we are glad to offer you Benivo GoPremium Branding.
As part of our service we can create your employee platform and bespoke Welcome Packs that carry the look and feel of your brand.
General guidelines
---
Benivo can reflect the existing look and feel of your own branded website. If there is a preferred online reference you would like us to use in our design, please send the relevant link to your Client Success Manager.
The design and implementation process consists of 4 stages:
You provide Benivo with materials and\or online references.
Benivo prepares up to 4 mock ups of screens on your platform as well as 1 mock up of the Welcome Pack.

You provide us with up to 1 round of feedback.

Benivo implements the feedback on the platform and proceed to produce the packs.
Platform branding
---

There are 2 approaches to creating a branded platform:
Provide Benivo with an approved online reference (website or specific web pages) that will be used to create the desired look and feel on the platform. Our team will create a design based on this reference. To ensure we don't infringe any copyright or intellectual property rights, we will use only non-exclusive available materials such as free fonts and non-licensed images.


Provide official brand materials in addition to the online reference (recommended). These materials include:

Brand guidelines
High quality images and logo files
Licenced font files for online use (in ttf/otf/woff/ format)
Platform customisation
---
The following can be customised on the platform as part of standard Benivo GoPremium Branding: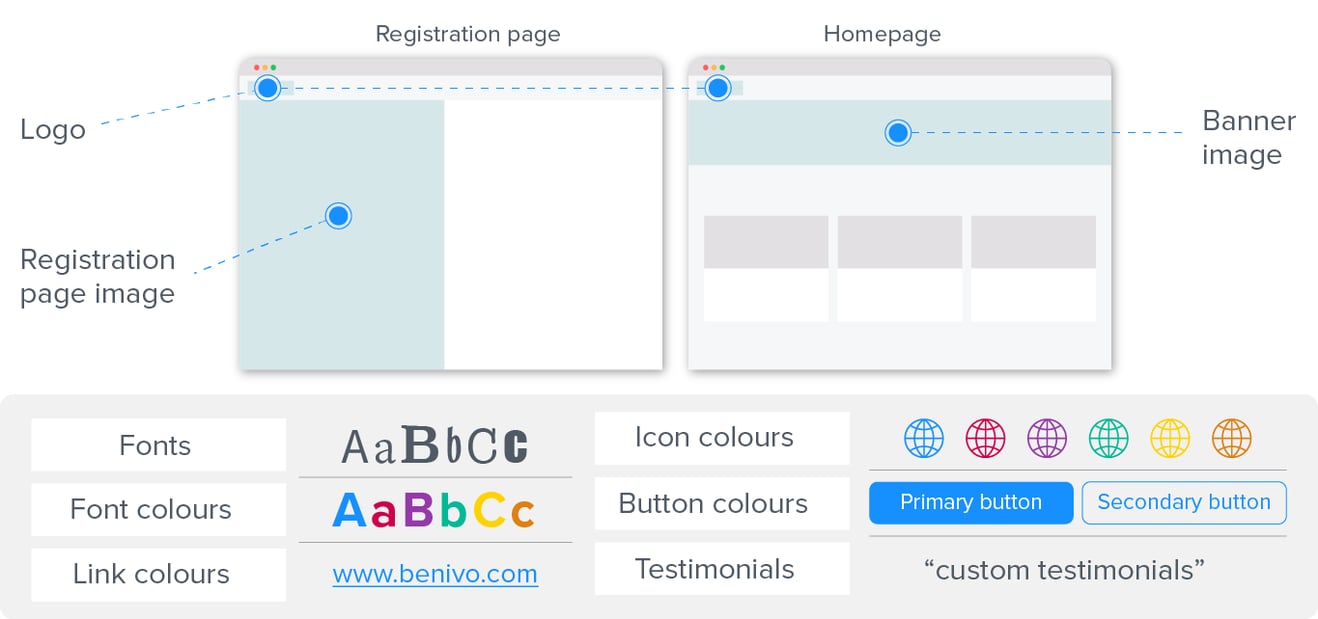 Image size requirements

*Other customisations can be discussed upon request and will incur additional costs.
Welcome Pack branding
---

There are 2 approaches to creating a branded pack:
1. Provide the following (recommended)

2. Provide the following:

Designs approved by the 10th of the month will be ready to be sent out to employees on the 1st of the following month. Please allow up to 7 weeks from moment of approval until the packs are dispatched.
Welcome Pack customisations
---
The following 3 elements of the Welcome packs CAN be customised as part of the Benivo GoPremium Branding: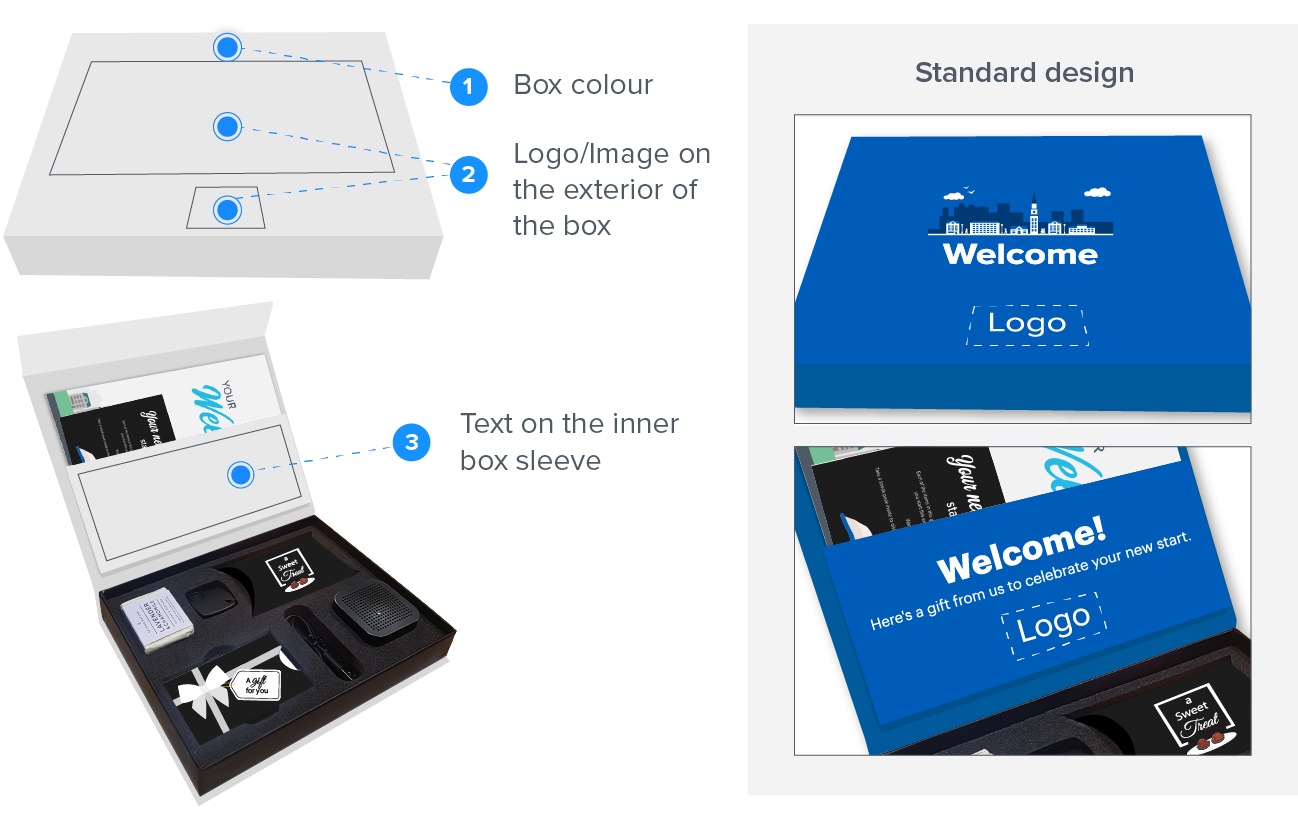 The box includes several pre-selected items. These are:
A box of artisan chocolates, an organic hand made soap, Bluetooth speakers and a key chain with a built in tracking and selfie App. These items are standard and not branded.*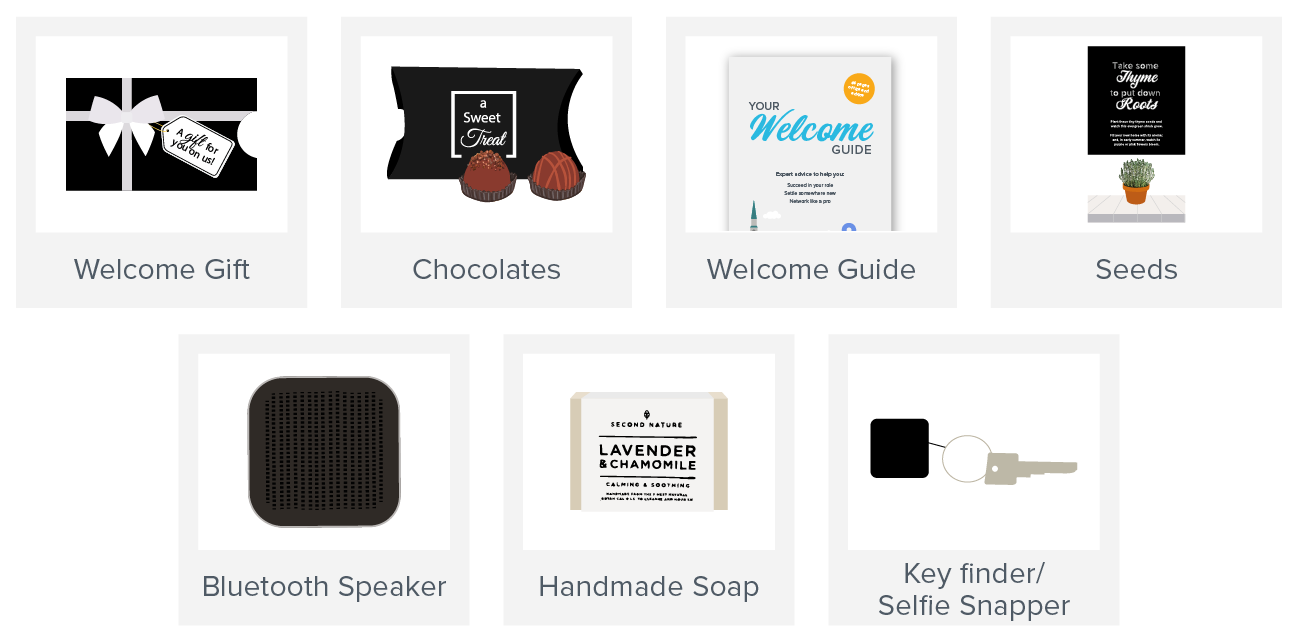 *The chocolate box includes a list of ingredients.
Last updated: Mar 13 2019