A big part of making a new start (starting a new job, moving to a new home, or both) is keeping track of the most important things to do and when they need to be done. Being unsure of next steps or how to tackle key tasks can cause a lot of unnecessary stress.
In order to provide a solution for this, Benivo created the Actions area on the employee platform.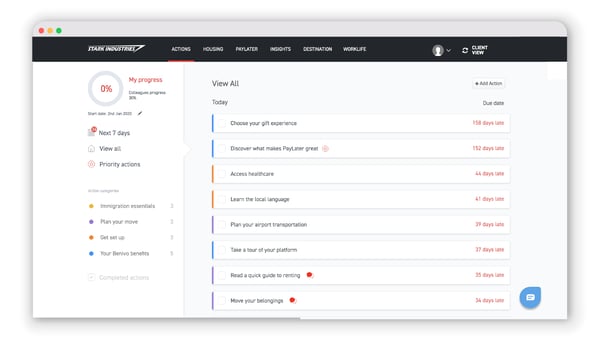 What type of actions can this feature promote?
---
The Actions feature supports employees by keeping track of their most important actions and can also support internal teams by hosting company-related tasks.
Examples of standard Benivo Actions:
For relocators:

Start your accommodation search
Register with the local authorities
Open a bank account

For new starters

Sign up to the company's WhatsApp group
Share your insights with other employees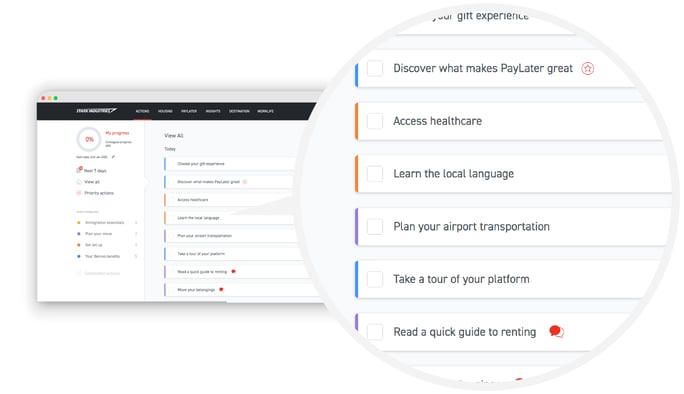 Examples of how our clients use the Actions area to promote company-specific content:
For relocators:

Provide your arrival details to receive airport pickup
Open a bank account with [name of partner bank] to receive preferred terms

For new starters

Download and read the company's employee manual
Join the company's social networks
How does the feature work for employees?
---
Actions are anchored around dates the employee indicates upon registration. These are:
X days before/after the employee's registration date
X days before/after the employee's arrival date
X days before/after the employee's work start date


An employee can edit their Action due date on two occasions:
The Action is not marked as 'Mandatory'
The Action was created by the employee

When the employee clicks on an Action they have the option to confirm they have already completed it or to proceed to additional supporting content, which will guide them on the best way to complete it.


Actions can host company content and even initiate outreach to relevant personnel in the company
Example of an Action the employee should complete on the platform: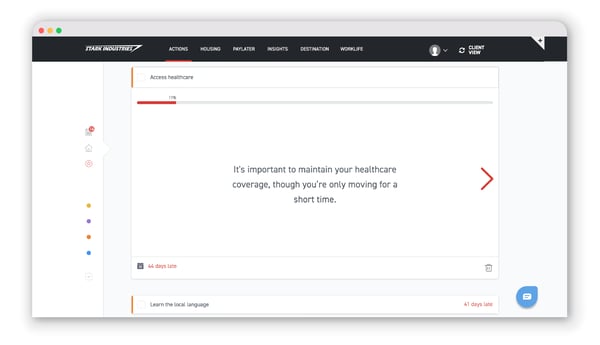 Once the employee enters the details and clicks Submit, the details are then sent to the relevant contact/s.
How do employees get notified about Actions?
---
The Benivo platform sends notifications to employees when their Action is due. The employee can even configure their notifications!
If an Action is missed, the employee will receive a notification and be advised to go to the platform to complete it.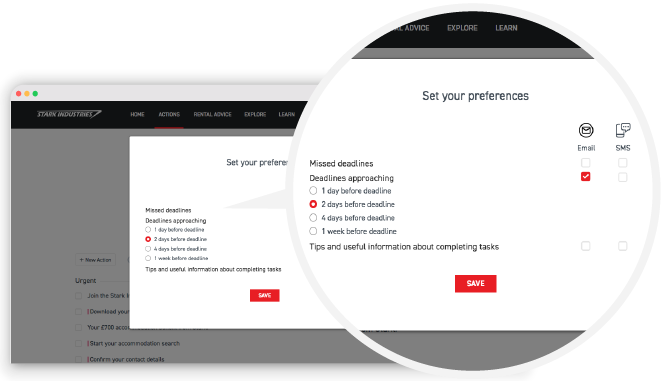 How employees get valuable insights from the Actions feature
---
As an inherent part of the Actions feature, Benivo collects insights from employees so they can be shared with their future colleagues.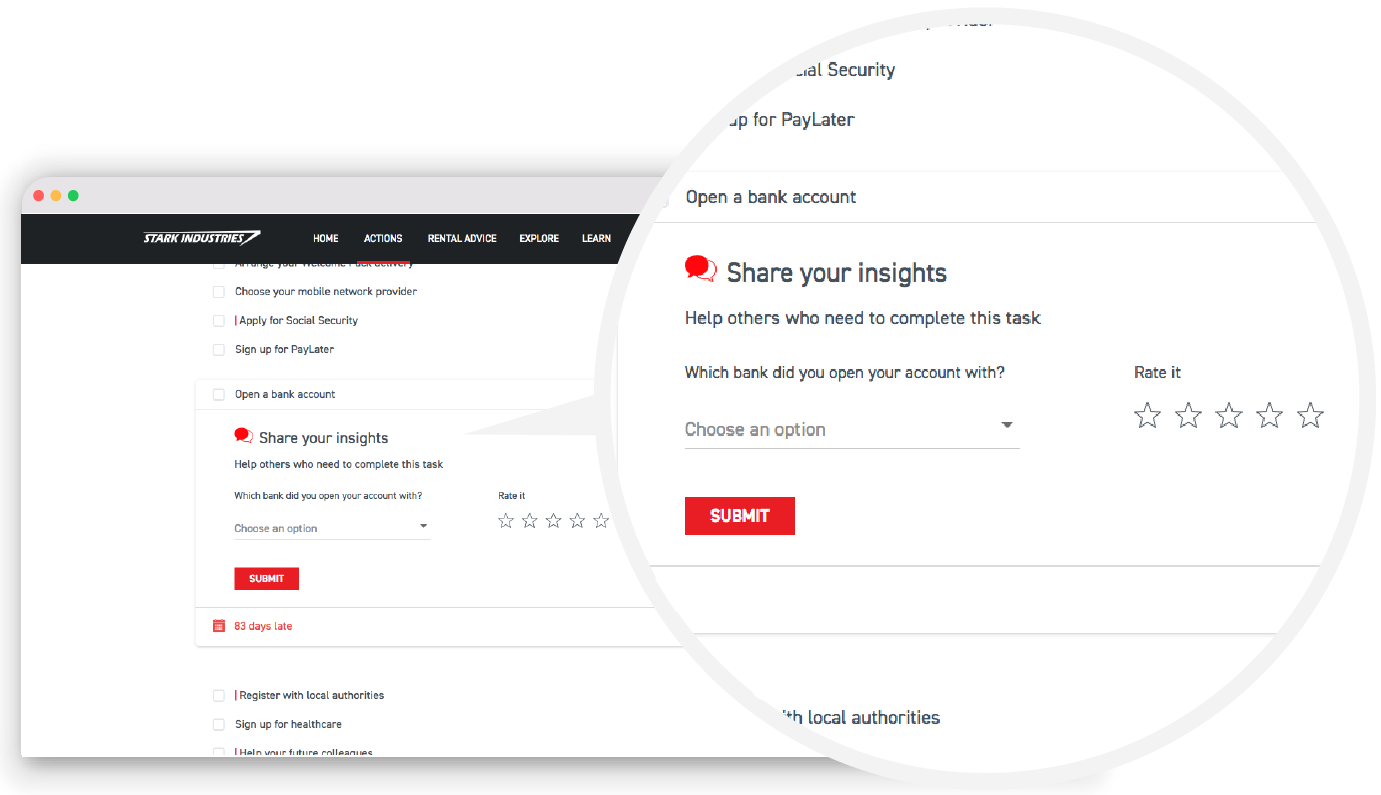 What can Benivo's clients gain from the Actions feature?
---
There are multiple benefits to hosting Action items and content with this feature:
Creating a one-stop-shop for all important tasks for the employee
Using platform notifications to replace manual chasing
Using the client reporting functionality to see how employees are progressing
Collecting insights from employees about completing important processes
Last updated: 20 March 2019