Just months after PwC announced that they were selling their Global Mobility division (now Vialto Partners), EY may go one step further with reports suggesting that they may spin-off their entire advisory practice (tax, corporate finance and consulting).
Join us live on The View from The Top as we discuss the strategic challenges facing the Big 4 and consider the likely implications both for our profession and the wider business world.

The Big 4 are at a pivotal moment in their history. Will 2022 mark the end of the multidisciplinary audit firm as we know it? Join us on June 8 and be part of the debate.

We will be discussing:
Audit Conflicts
Internal dynamics within The Big Four
Regulatory pressures
The pressures of cross-selling
And most importantly, the implications for Global Mobility

We will also have our regular immigration and tax updates from

Julia Onslow-Cole

and

Pat Jurgens

as well as all the latest breaking news from around the profession.
GMS/CRP, HRCI, and SHRM Codes will be provided to viewers of the show.
---
Click here to view previous show recordings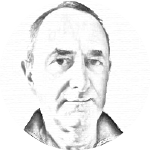 Created on 3-6-2022