A Unified Global Mobility Platform
The Benivo platform enables global mobility managers, HRBPs, relocating employees, and vendors to operate more effectively through a single end-to-end platform. It eliminates duplicate data entry requirements, integrates to the immigration, tax, relocation and HRIS tech stack, gives self-serve workflows with integrated digital signature, is fully customizable per employee and per policy, serving to manage each parties expectations and deliver everyone a single platform to operate from.
Workflow Automation
Eliminate repetitive work, reduce mistakes, avoid data entry duplication and deliver a solution that can scale up or down depending on the business needs.Benivo integrates with all of your providers and systems at no cost - tax, immigration, data providers, relocation, DSPs and most importantly -- your HCM system.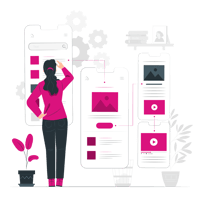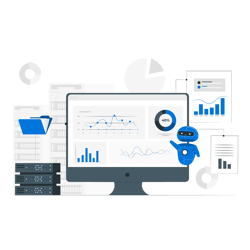 Take Control of your Data
All data on a single, secure unified platform:
✔ HR Platform
✔ Employee Platform
✔ Vendor Platforms
✔ Consolidated Reporting
✔ Centralized Analytics
✔ Supply Chain Cybersecurity
Hold Vendors Accountable with SLA Tracking
SLA tracking is the only way to fix broken processes in real-time, and take action on something going wrong rather than apologize after the fact.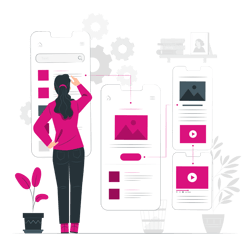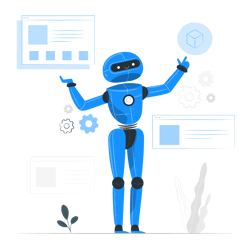 Identify Issues Before they Escalate
Predictive analytics can be used to improve the experience. Access to the data helps identify issues before the employee even knows there's a problem, and it allows the business to make adjustments along the way. Having access to real time data is a game changer.
The Only Solution for Mobility Supply Chain Cybersecurity
We mask the employees' personal data so vendors and employees can continue to operate as normal. So even when a data breach happens (anywhere in the supply chain), it's not the real data that is exposed. This reduces the risk by 97%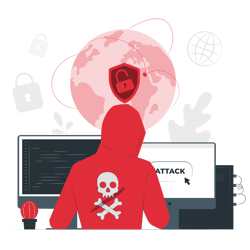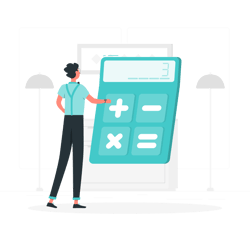 Free Technology. No Global Mobility Tools Budget Required
Benivo charges a fee per employee who relocates - and that's it. No set-up fees, no unlimited customization fees, change fees, cost estimate fees, maintenance fees or recurring fees that need to be paid by the Global Mobility team budget. You get 3 in 1. A platform for employees, a platform for Global Mobility teams, and a vendor management platform. The platform for the employee delivers relocation support, is paid by the business, and you get the Global Mobility Management and vendor platforms for free.
Trackable, Customizable, Digital Briefings for Employees
To achieve better compliance, less exceptions and lower cost, Global Mobility needs a system to deliver information and track receipts, acknowledgement and agreement. Benivo is the platform that allows Global Mobility and HR teams to standardize and scale employee orientation to the Global Mobility process.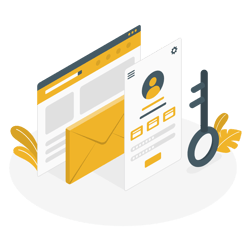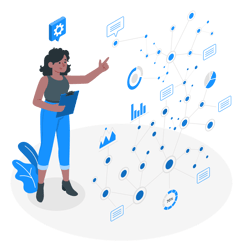 A consumer-grade Experience for Employees and Global Mobility
The employee experience on Benivo delivers a true one-stop-shop experience — the one and only place they need to go to manage their move end to end.
Unified Global Mobility Management Platform for HR Teams
As-a-service model — Dedicated Client Support Team and Data Scientist
You define it. We deliver it.
T&I Integrations
Tax & Immigration.
Initiate Vendors
One place. All initiations.
Workflows
Guide through your processes.
eSignatures
Digitally sign documents.
Core-Flex
Points. Managed Cap. Services Menu.
System of Records
Include all historical data at no charge.
Lump Sum
Lightening fast payments.
Managed Services
High-tech and high-touch.
#SmartCostEstimates
Powered by Vialto Partners (formerly PWC) tax engine
Reduce Cybersecurity Risk
Secure vendor & sub-vendor cybersecurity management.
Vendor Payments
Secure vendor payments - one invoice
Vendor Contract Management
Benivo will manage your vendor contracts.
Vendor SLA Tracking
Real-time with BenivoTrackers.
Predictive Analytics
Be more efficient - predict start date impacts.
Real-time Analytics
Unlimited, customizable dashboards and reporting.
Pre-integrated Vendors
For shipping, housing, DSP, travel, and more - no fees.
Payments
Relocation Allowance
Free delivery, prefunded.
PayLater
Access to interest-free money.
Expense Management
Fast reimbursements.
Vendor Payments
Secure vendor payments - one invoice
AI Powered Global Vendor Payouts
Immigration
Immigration-Only Cases
Unlimited. Free.
Predict Immigration Start Days
Based on case progression.
Document Management
Manage documents electronically, with expiry alerts.
Track Visa Application Status
By API or manual update.
#SmartCostEstimates
Support for Custom Datasets and COLA
From any data provider.
#SmartCostEstimates
Powered by Vialto Partners (formerly PWC) tax engine
Apply Actual Spend Data
To improve future estimate accuracy.
Real-time Estimate to Actual Tracking
Automatic Alerts
When spend thresholds are hit.
Update Default Taxability of Allowances and Benefits
To reflect company positions.
Tax Logic Updates by Market-leading Tax Professionals
Option to Apply Tax Treaties
Tax Residency Rule Support
Technology
Secure Management Platform
Unlimited, Free API Connections
To any HR or vendor tools.
Define Permission Sets
Define roles and permission sets for HR and GM.
For Employees
Colleague Insights
Star ratings, reviews & tips.
Look & Feel Branding
Your colors, imagery & style.
Digital Destinations
Destination services, digitally.
Housing
Master the rental market.
Partners & Spouses
Make everyone feel welcome.
Welcome Gift Experience
Get a gift. Give a gift.
Country Settling-In
With insights from colleagues.
Key Contacts
All your key contacts.
Local Registration Processes
BenivoTrackers
Live service status updates.
Service Directories
With colleague star ratings and reviews.
Step-by-step Guides
To complete all relocation to-do's
For Service Providers
Secure Management Platform
Take Action on Alerts and To-do's for Cases Flagged by GM
Submit Invoices and Get Paid
View Service Performance Reports