Mobility Master Class: Tax and Compliance
3-Part Series | Corporate-only
Part 1: February 16, 2023 | 11:00 AM EST | 1 hr
Part 2: February 28, 2023 | 11:00 AM EST | 1 hr
Part 3: March 14, 2023 | 11:00 AM EST | 1 hr
Join us for a 3-part Mobility Master Class Series with renowned industry expert, and Benivo Strategy Council member, Wes Okumura. Wes will be joined by Pankaj Bhatia, Benivo Director, India.
This series will review case studies to illustrate topics and present real-life situations for the purpose of issue identification and the evaluation of various possible solutions.
Special attention will be given on the identification and discussion of the deeper, more complex tax and compliance problems that arise when managing a global mobility program in the corporate environment.
Topics driving our discussions will include:
Session 1:
Effective management of tax and related risks in the new world of mobility
Defining tax policy and related support

for the various types of expanding populations - remote workers, business travelers, short-term assignments and more. What levels of support do you provide to each group? What are the risks and potential benefits for the organization?

Managing compliance risk

directly and through service providers
How to effectively manage the RFP process

Managing the employee experience

- setting expectations and minimizing surprises

Tax and immigration

- what are the integration points and how do they work together more effectively?

Selecting an external tax provider

- the do's and don'ts

Automating time spent

on transactional aspects of the program, and leveraging data and analytics
Session 2: The importance of pre-transfer tax planning
Importance of understanding baseline costs

Global Mobility scenario planning

- assessing the value vs. the cost for various scenarios for moving talent from one location to another

Pre-transfer tax planning

Managing top executives

Effective teaming with your vendors

Evaluating cost saving

ideas
And much more
Who should attend?
Corporate global mobility professionals with intermediate to advanced knowledge of global mobility issues and practices gained through actual in-house corporate experience. (New and beginning level professionals are also welcome to attend, but as we will be assuming each participant already has a basic level of knowledge and experience, we will not endeavor to provide an "introduction to" or basic training on the elementary foundations of global mobility.)
Part 1: February 16, 2023 | 11:00 AM EST | 1 hr
Part 2: February 28, 2023 | 11:00 AM EST | 1 hr
Part 3: March 14, 2023 | 11:00 AM EST | 1 hr
Register today for all 3 sessions to reserve your seat. Space is limited. Shortly after registration you will receive details on how to join each class.
CRP and GMS credits will be provided.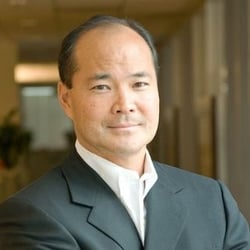 About Wes Okumura
Wes has spent the vast majority of his career with Ernst & Young and has had various leadership and client serving roles, including serving as the lead client service partner on a number of EY's largest global accounts, and has also had lead various innovative and technology initiatives during his time at EY.
Wes currently is part of the Benivo strategy council working with Benivo leadership on driving creative technology solutions to continue to drive market leadership in the global mobility technology space.
Benivo strategy council – 2020 through present
EY Consultant 2020 through 2021
EY Partner – West Region Global Mobility Leader 2018-2020
EY Partner – West Regional Human Capital leader 2016-2018
EY partner – America's Human Capital Leader – 2012 - 2016
EY Partner – various leadership roles 1995- 2012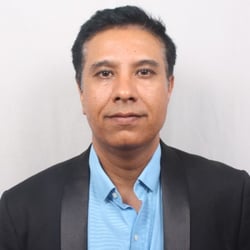 About Pankaj Bhatia
Pankaj is a Director with Benivo India and focused on helping design end-to-end mobility technology and processes in addition to leading the client advisory services. He possesses around 30 years of progressive mobility experience with demonstrated ability to work with global/cross-functional teams (mobility, HR, Payroll, finance, technology, immigration, tax & outsourcing/ relocation vendors) for highly reputed global establishments like British American Tobacco (BAT), Honeywell, GE Capital (now Genpact) & Accenture.
In addition, Pankaj has over 5 years of consulting experience in advising clients on complex issues while he was with a Big 4 consulting firm. He has developed strategic business partnerships across lines of business by designing, developing, implementing & delivering solutions while ensuring compliance requirements are met.
Pankaj is a Chartered Accountant, Company Secretary & Cost Accountant. He is a qualified lawyer (LLB). He is a qualified CPA (USA).