Benivo: Masterview access
Benivo have the ability to provide 'Masterview' access, which allows a client user to switch to the employee view and review the content we have live for any populations or office locations. You'll know if you have this access as you'll see this symbol in the top right hand corner of your Management Platform page: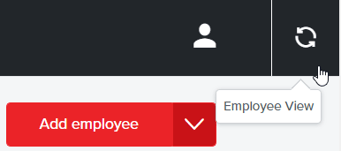 Clients may wish to review platform content pre-launch, or as part of a normal review at any time after going live. This guide explains how to switch to the employee view and navigate between populations to review the different employee experiences.
Switching to 'Employee View'
When you first log in to your Benivo account it'll take you to the client side of the platform, where employees are invited & reports are available. To
switch
to the
employee
view,
click the button in the top right hand side of the page shown above.
From there, if this is the first time you've swapped to Employee View, you'll go through the onboarding flow to customise your '
employee
' profile. The answers to the questions there affect what content is shown on your platform. For example, if you answer that you are moving with children, you will get access to schooling content.
Moving between different populations and offices
Populations are one way Benivo differentiate the experience an employee has on their Benivo platform. It may be that one population gets access to a different relocation allowance, or they may have different content available to them e.g. Interns get X, Relocating Employees get Y. The platforms are also set by office location, as the experience for each employee user is tailored specifically to the relevant office location.
To view the platform set up for a different population or office, click the plus button in the top right hand corner of the page shown below.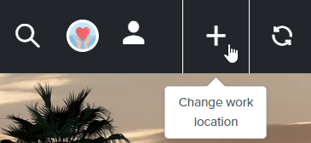 This will bring up the below drop down menu. From here you can change the population and office address and click Change Office. If you do not toggle Onboarding to off, you will go through the flow of questions that an employee user would answer when they are first activating their Benivo account e.g. Language preferences.
To save time, Onboarding can be toggled to off:

When toggling Onboarding to off, the questions that get asked in Onboarding appear in drop down form to save you some time.

Last updated: 24th January 2022