What is S

ocial I

nsights?
---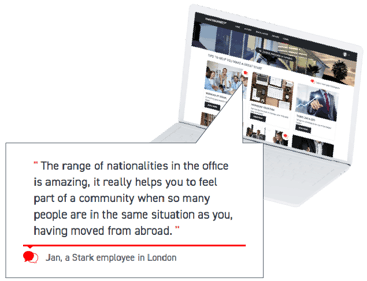 Moving to a new location or joining a new company can be stressful. There are many unknowns and difficult decisions to be made but, with Social Insights (in addition to expert content), Benivo can help to reduce the stress of these uncertainties.
Social Insights is a unique set of data, compiled of tips, advice and intel from your existing employee base. With this information, it's possible to ensure that each of your new starters gets a Welcome Experience that's tailored to their needs, and to share knowledge, best practice and advice to help them feel part of the company before their first day.
Social Insights is gathered with the following objectives:
Source useful tips, insights and recommendations from your employee-base.
Identify, amongst current employees, preferred and popular areas to live in.
Identify how much employees pay for their accommodation, their average commute time and preferred commute method.
All of the information gathered is anonymised and aggregated, unless the employee provides explicit consent to include their first name.
How does it work?
---

Last updated: September 2019